The girls receive their first real bouquet of flowers at their graduation. They may have received flowers for birthdays, name days, or even from suitors before, but this is the first really important bouquet in a girl's life. Graduation, saying goodbye to high school studies, is an important milestone in one's life. It's also a bit of a coming-of-age moment, when the girl becomes a woman.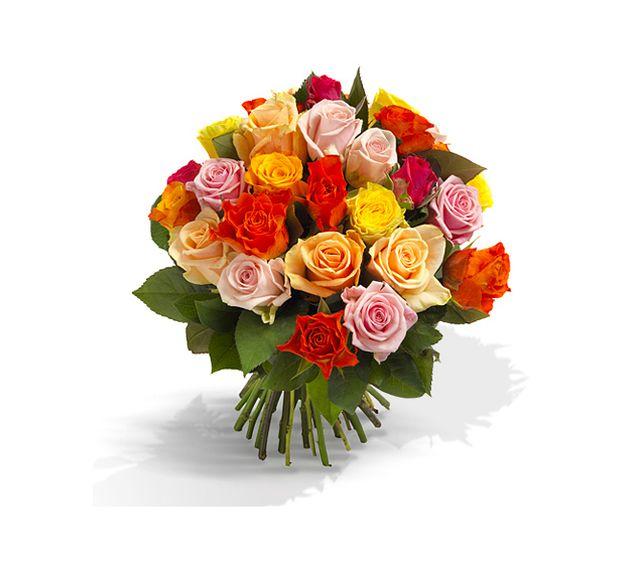 That's why the graduation bouquet for girls should always be special. It is one of the few flower gifts that do not end up in the trash even after withering. Most people usually dry it and put it away forever, as it marks an important moment in life. In addition to the graduation bouquet, this is the wedding flower, and perhaps the 30th birthday bouquet can also be bought here.
So there are not many flowers that last a lifetime, but the graduation bouquet for girls is very much one of them. So it doesn't matter what kind of flowers the composition contains. It must not be forgotten that every flower has a message, which should be taken into account on such rare occasions.
If flowers could talk...
In the past, cloves were all the rage, but unfortunately, they have worn out a bit in recent decades. However, the rose is inescapable, but we must be careful not to give red at graduation, as it is a symbol of passion and mature love. For this occasion, white or possibly yellow roses are much more suitable.
Calla lilies, marigolds and cornflowers can also be included in the graduation bouquet order, as can cornflowers and freesia. Especially the latter, as it is a symbol of innocence and, at the same time, ephemeral youth. Of course, the young lady who receives it is not necessarily aware of the meaning of the flowers, but regardless, it is still a nice gesture to put together a bouquet that is not only beautiful, but also expressive.
Smart special graduation bouquets for girls
Graduation is an important border crossing in everyone's life, whether it's girls graduating or boys graduating, and in light of this, we can approach ordering a graduation bouquet in a different way. Either give a flower as we see the other person, or as the flower sees itself. We must not forget that graduation is the beginning of a long journey, the ultimate goal of which is the realization of our own dreams. This can therefore also influence our decision, provided that we know the ballago well.
It is surprising, but even the location of the graduation can influence the choice of flowers. The graduation bouquet is different in Szeged and again in Miskolc. Other customs and other traditions. Even fifty years ago, giving roses in Szeged was considered rebellion because of the one-time outlaw, Sándor Rózsa. In Miskolc, the carnation causes some shivers, since in the "cursed" only this flower could be encountered here by a mere mortal. It has become trite.
Flowers are therefore mysterious, even if we may not always be fully aware of this. A prom bouquet is an important message for girls, so it's worth taking some time to choose the sweetest one, especially when a girl who is really close to us is starting the school of life.