---
The world can thank the Hungarians not only color television, ballpoint pens and vitamin C, but also goulash, fish soup and lángos. If a foreigner comes to us, then these are usually will be on the table. And when leaving, it is appropriate to give something as a gift, which could be nothing else than a real domestic gastro selection. If the homework is "Hungarian gifts for foreigners", it can be solved quickly thanks to the local delicacies.
Almost everyone in the world speaks Hungarian, they know at least two words, one is "Puskás" and the other is "Gulash". And this is not a joke, but the result of a research conducted a few years ago. So, the legendary Hungarian football player and the gastronomy are what a foreigner might think of Hungary.
It is also statistically proven that foreigners visiting our country, whether they come from Europe, America or any part of the world, will take three things with them. Red pepper, spicy sausage and goose liver pate. We are very good at these. This is the flavor that almost everyone likes, but at the same time we are the authentic source.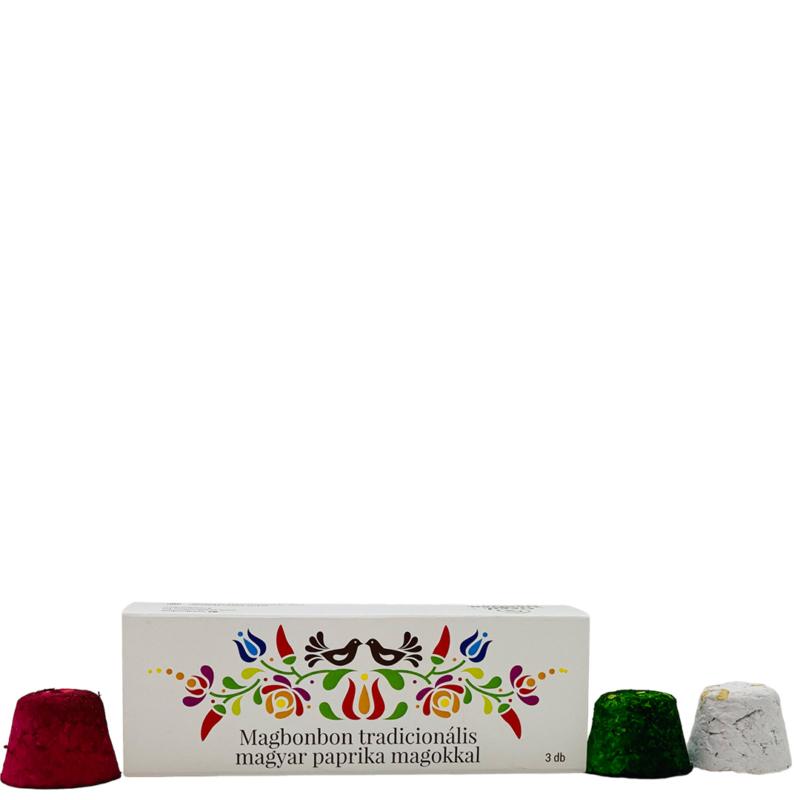 A Hungarian gift basket or a Hungarian gift box is probably the most perfect choice if you want to surprise a foreign friend, relative or business partner with something. These selections contain all things that are characteristic of us, Hungarians, and which are likely to appeal to other people's tastes as well.
Hungarikum and Hungarian delicacies
Of course, besides red peppers and goose liver pate, many other things can be included in a Hungarian gift package. To mention only Hungarian delicacies, this includes Makó onion, Hungarian acacia honey, chamomile tea, Pick winter salami, Gyulai sausage. And the list could be continued for a long time.
Alcoholic beverages are no exception. This can be a high-quality domestic red wine, for example Egri Bikavér, or Tokaji Aszú, which is also known all over the world. The famous Unikum or the Törley Pezsgő. Among the latter, without exception, they are all Hungarians, which carry the good name of our country all over the world.
Sure, even champagne, which began its world-conquering march after the French Benedictine monk Dom Perignon, and in the 19th century it already had Hungarian followers: not only consumers, but also producers, in the person of József Törley and his colleagues. And we can thank earl István Széchenyi for the word itself.
Unikum is unique because Emperor Franz Joseph used the exact word to describe it. Anyway, it was created by Dr. Zwack, the physician of the imperial court, and already II. The German-Roman Emperor Joseph also recovered from this, God rest his soul.
In recent years, pálinka has become a popular - and increasingly expensive - drink both at home and abroad. Just to summarize briefly: pálinka occupies a special place among distillates because it can be made exclusively from domestic fruit and cannot be flavored separately during production.
Hungarian gifts for foreigners, but for whom?
A Hungarian gift box can be given to anyone who comes to us from abroad. And you don't really need an occasion, since the occasion is the visit itself. A significant majority of Hungarian families can boast of a relative living abroad. I. and II. After World War II and after 1956, a lot of people emigrated, but nowadays many people also leave the country. Relatives who live abroad visit home from time to time, and a Hungarian gift basket and their friends are always a great gift for them.
Hungarian gifts for foreigners are also an excellent gesture in a corporate environment. It also tells a little about us, our company and our country, and at the same time, it is also a quality and elegant surprise. In addition to strengthening partnerships, such a selection of gifts is truly a real experience.
Of course, you also have to pay attention to what kind of Hungarian gift package you give and to whom. As we know, domestic seasonings are quite strong, and many people do not like spicy. Our Asian friends are unlikely to be happy with red pepper or Gyulai sausage, and especially not horseradish. The good news, however, is that we can put together the Hungarian gift baskets ourselves, which means that only things that will definitely please our foreign friend will be included.
Hungarian gifts for foreigners abroad
Fortunately, today it is not only possible to give a Hungarian gift package to our friends, relatives or business partners living abroad, but also to send that particular gift to another country. If you want to give a gift for Christmas, Easter or a Birthday, then we probably couldn't think of a better idea.
Together with its partners, giftsending.eu delivers Hungarian gift packages to most countries in Europe within a short period of time. All we have to do is order the surprise and the gastronomic specialties are already on their way to gift our loved ones with happy minutes and hours. Sending gifts abroad can now be done under almost the same conditions as if you were sending a package at home.