Would you send a gift with fast delivery in Hungary?
Giftsending.eu helps you, whether it's ordering a gift package or a gift basket!
Gift giving is now not only a special alternative to gift giving, but one of the most popular tools due to a number of things. Such as premium quality, quality handcrafted sorting, first class packaging, fast delivery and the line could be continued as we will do below.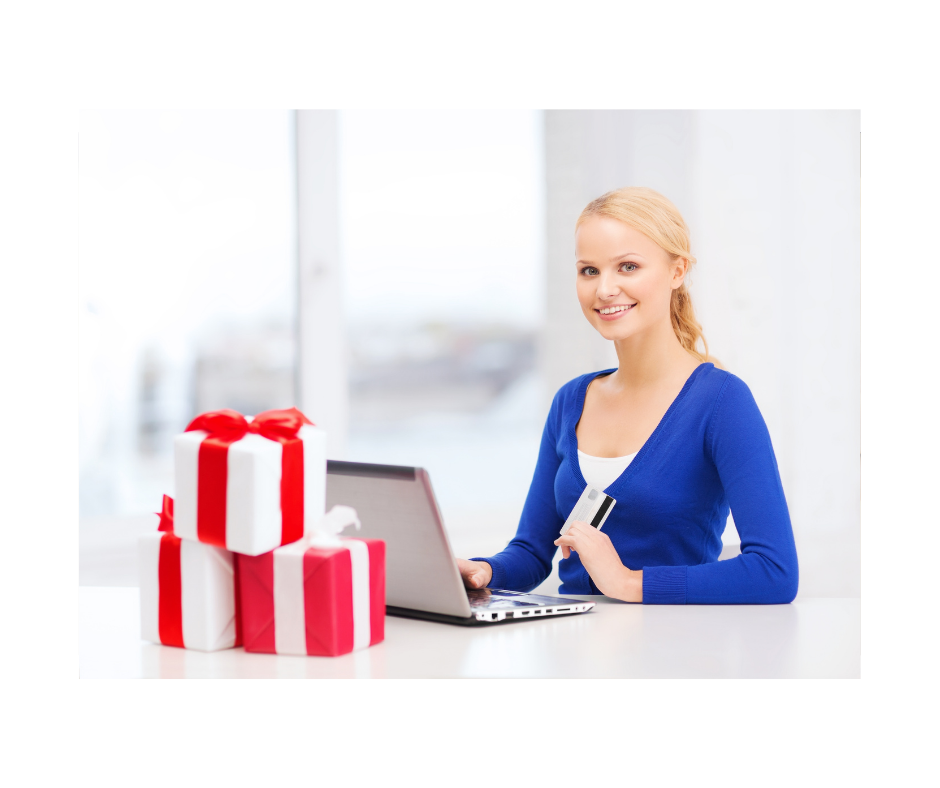 The benefits of sending gifts
Since this is a relatively new form of gift giving, we should definitely talk about the benefits of greeting or surprising someone with a gift package in this form, be it a family member, friend or corporate partner.
Giftsending.eu offers an elegant, yet clean design world and navigation system so that you can find the gift package you really want to send to someone in the huge selection. Online browsing is thus orders of magnitude faster than visiting themed offline stores by car, public transport or on foot, not to mention that a significant part of the offer, as mentioned, is a handicraft product that you can only reach at producers. In short, ordering a gift package is much more convenient than buying in the traditional way.
You don't even need a computer to order the perfect gift package for you, as the interface of giftsending.eu has been optimized to work perfectly on mobile devices such as your phone or tablet. You don't have to pack the product you bought, and the design is always premium quality, and the interior design of the gift package with the decorative straw also offers a real experience. If you order a gift basket that is specifically recommended for ladies, this is equally true.
There are no limits. This is perhaps one of the biggest benefits of sending gifts online, as there really are no limits, you can order your gift package from anywhere in the Earth, or even from the Moon, provided, of course, you have an internet connection. All this extremely quickly and securely - of course, the security also applies to online payment options. The ordered gift will be delivered within Hungary within a maximum of two days, but you can also order abroad from giftsending.eu, the exact delivery time here depends on the given country, you can find out more about this on our website.
.
.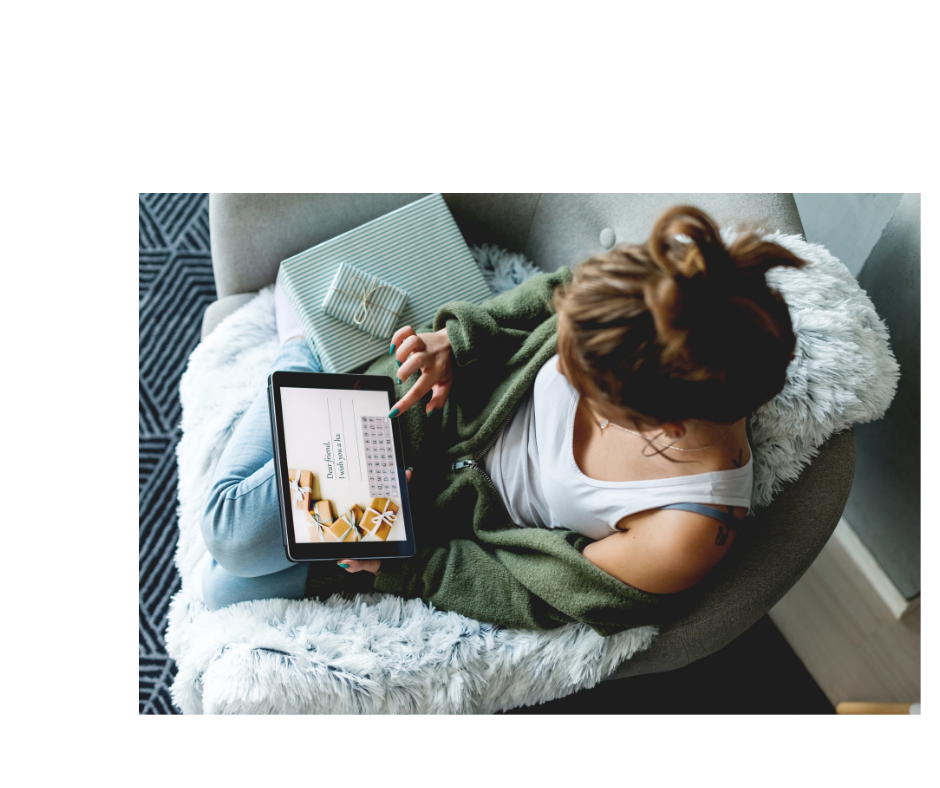 .
For what occasion can a gift be sent?
The question often arises as to what kind of apropos it is possible or appropriate to order a gift package or gift basket. The really answer to this is that giving a gift is always good, meaning you don't need any special occasion to send a gift. What can be seen from the statistics is that most people typically order a gift package for Christmas or Women's Day. While the truth is that the vast majority of Women's Day gift orders take place in a corporate setting. And of course, let's not forget the Valentine's Day and Mother's Day gift packages either! All this is true for Hungary, but even within Europe, the mechanism of sending gifts varies from region to region.
In the Scandinavian countries, and especially in Norway and Sweden, contrary to Hungarian customs, the gift order is for a baby greeting, ie when a relative or friend has a child. Compared to that, it is perhaps not surprising that graduation is in second place on the podium and my bronze medal is on graduation. All this is true for the Nordic countries, in contrast, in the Baltics, and especially in the Slavic-speaking countries, on the podium for sending gifts, the maximum peak holder is the gift order for a wedding or wedding anniversary. For some reason, this is more preferred in this area.
However, these are just the customs of different peoples, and giving a gift is a personal thing to do for any occasion, be it a celebration of a successful project, a five-point math ticket, a successful surgery, an outstanding - or not even outstanding - sports performance, in a word, virtually anything you think it deserves recognition, greeting.
Who is good at choosing to send gifts?
Ordering a gift package, as well as giving a gift to everyone and always a nice gesture. Yet there are times when it is downright lucky, and even inevitable, to choose this great form of gift-giving.
The most obvious example is when you live away or just stay away from your loved ones for a vacation or business trip. The point is, if the situation puts you in a position that you can't greet the person you want in person, ordering a gift is the only way to make the gifting happen anyway. You can simply order a gift package from your notebook or phone, which will even be delivered to your loved one that day, but no later than two days, even if the order happens to be from another part of the world.
Unfortunately, the Covid epidemic drew our attention quite sharply to the fact that it is not always possible to meet our loved ones in person, it is no coincidence that the number of gift orders has increased over the past year and a half. At the same time, an unfortunate illness or accident can put us in a similarly difficult situation, when it is almost a blessing to be able to thank someone we love despite not having a personal meeting. For the other to know, to feel, we think about it even in these difficult moments.
In our accelerated lives, we can safely mention the lack of time when, in addition to someone's busy daily activities, they simply don't have time to wander around in the traditional way in the offline stores hunting for a nice gift. We go from meeting to meeting, or just where you have to travel here, somewhere. But you can even fall into this category with the increasingly common phenomenon that you simply don't crave crowded stores. If so, all you have to do is go up to giftsending.eu and choose the gift you want to surprise the other with, comfortably, in your living room, in the office, or just in the parking lot, sitting in the car. If you stay with us, you will not miss anything.
.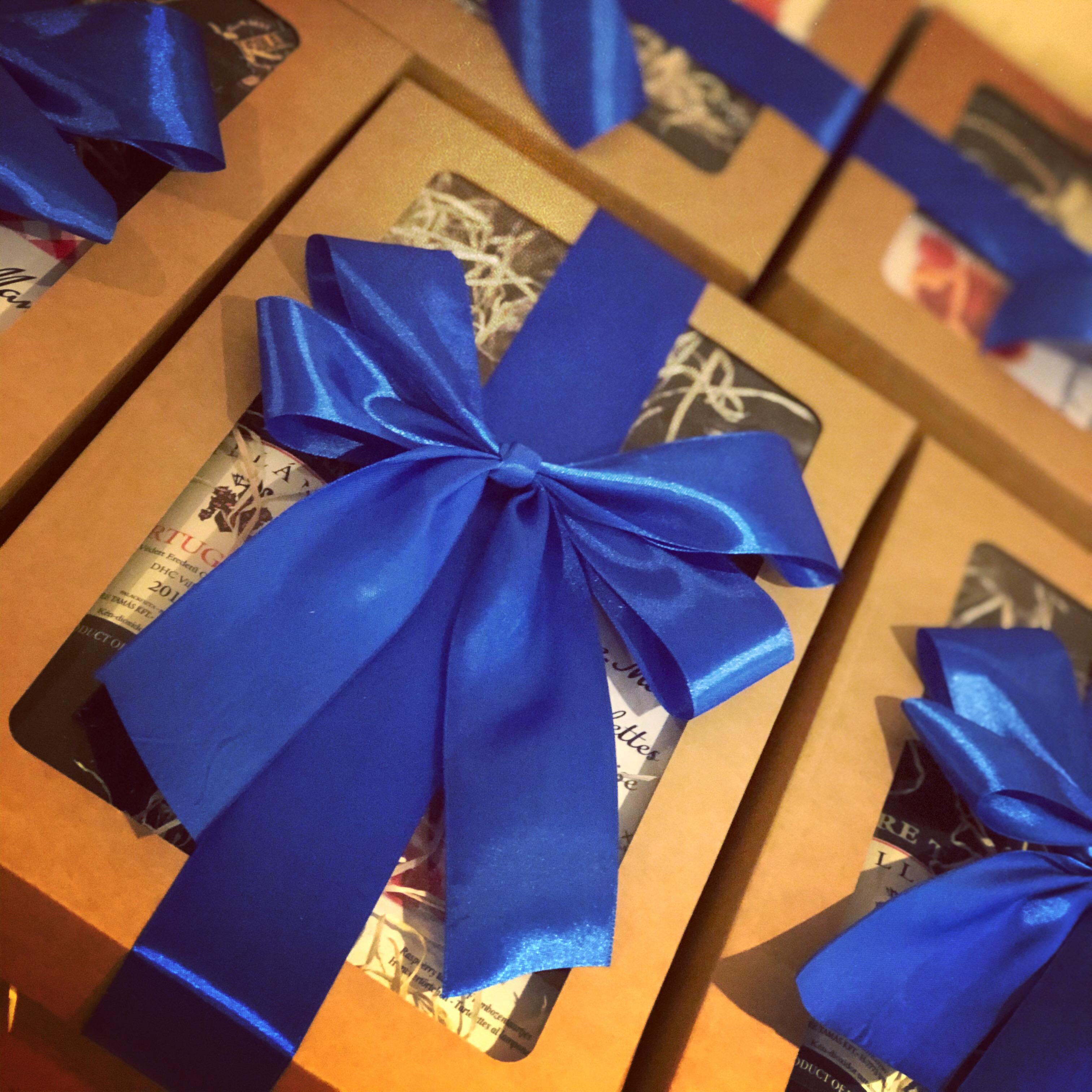 .
What do I need to send a gift?

From the above, it logically follows the question of what it takes to send a gift. Above all, the Internet and a tool that uses it. The latter can be anything from a home, desktop PC, laptop, i.e. notebook, tablet or smartphone. We note in parentheses that the vast majority of orders today are made from mobile phones, which is no coincidence, as our smartphone is already at hand at virtually any moment of the day, you just have to reach into your pocket for it. Fortunately, the interface of giftsending.eu has been developed to be perfectly optimized for smart devices, meaning that the navigation and ordering process is as simple as if you were doing it from a computer. So the key word is the internet, if you have a connection, then all you need is a credit card or PayPal account to order a gift for your loved ones.
To whom can a gift be sent?

Of course to anyone. After all, men, women and children are equally happy with a sophisticated gift package or gift basket. Most of the orders are made for women anyway, but this is understandable, as even in the offline world, women typically receive more gifts, for which we are most socially responsible in European culture, but let's face it, that's okay. It is also part of the truth that Women's Day and Mother's Day are one of the busiest seasons, after Christmas these two holidays are when most gift orders are made. Although Children's Day is also becoming more and more popular, it does not yet approach the two holidays just mentioned in terms of sending gifts. And Father's Day is nowhere to be found compared to the others, except in the Scandinavian countries, where order numbers are rising year by year. Of course, let's not forget about the older age group either, in fact, sending gifts is also a particularly good choice for us, especially if our older loved ones are no longer reluctant to leave home for health or other reasons.
How to choose from the gifts?
If you're breaking your head when ordering a gift package, there are several things to consider before choosing one of the great gift baskets or gift sets. The two most important of these are to whom and on what occasion you send the gift selection. Giftsending.eu organizes all our major holidays thematically on its site, so you will find Easter, Christmas, Women's Day, but even graduation gift selections, to highlight just a few of the possibilities. So you should browse the site based on these and choose the gift you like best. There are also separate sections for men's and women's gift packages, so if you want to sort by gender, the site can help you with that. In addition, it is possible to send a special corporate gift, and it is worth placing a pre-order for the already mentioned Women's Day and Christmas period weeks in advance. The navigation interface of giftsending.eu is transparent and precise, so you can browse by price, ie you can find the ideal gift package for you very quickly.
.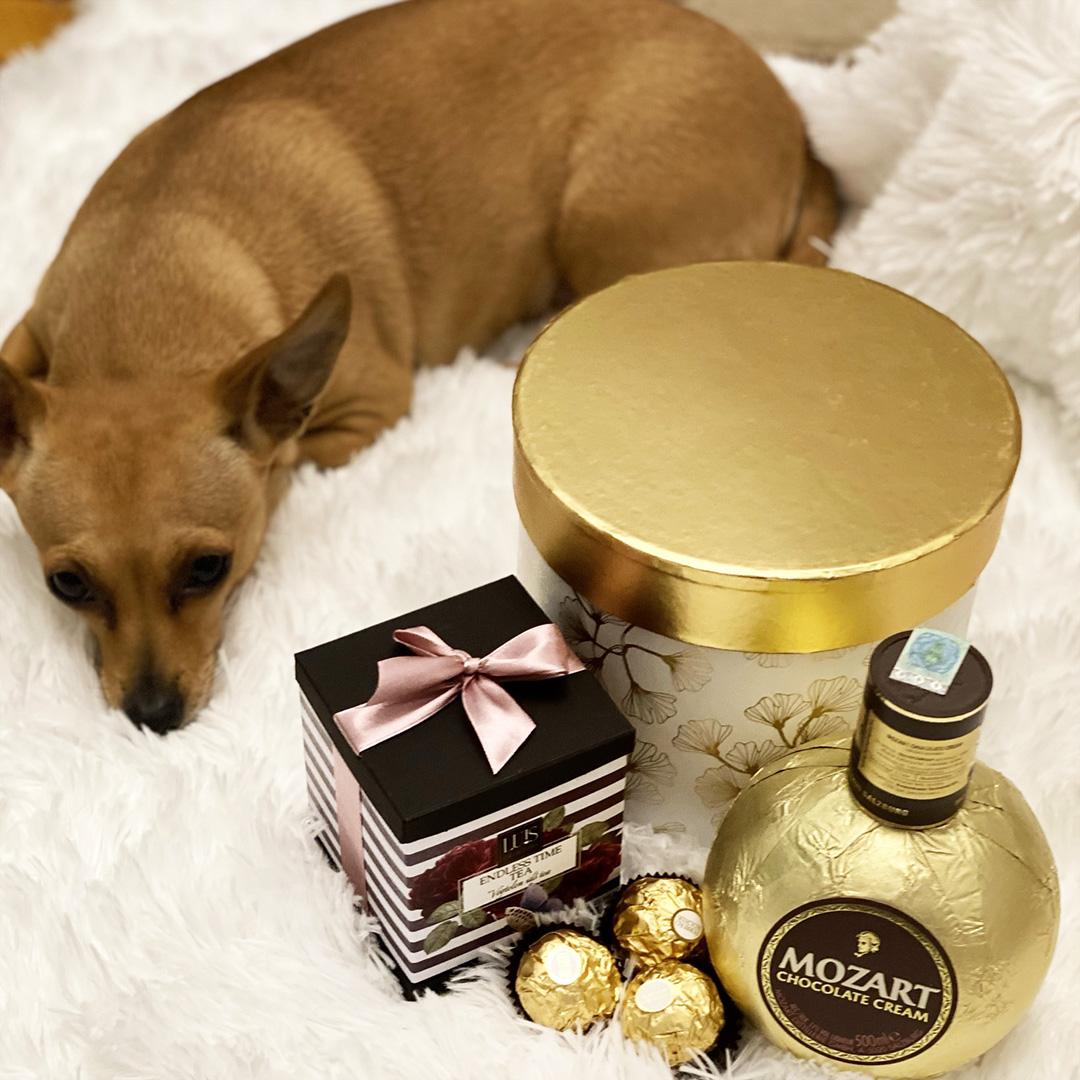 .
What is the difference between sending a gift basket and a gift package?

The main difference between a gift basket and a gift package is that while you find the former gift selection in a basket, the latter in a gift box. However, this is not the end of the story as the two gift sets have different moods and it doesn't even matter who you send them to. In Hungary, gift baskets have a much longer tradition than gift packages. The older generation over fifty, but especially those over sixty, remember these, they socialized on them, so it may be more worthwhile for them to choose this when ordering gifts, provided of course if their good memories are tied to the gift baskets of some time. Design is also functionality. In the gift baskets, the gifts are placed differently because they are open, differently it shows a bottle of champagne or just a larger bar of chocolate. The gift package is more crowded, so the atmosphere is different. The gift basket evokes the atmosphere of old times, especially for the elderly, while a gift package is modern and elegant in every taste. Of course, everyone's tastes are different, but I'd say if you're thinking of an elegant gift order, you'd prefer the gift package, while if you're a fan of a lighter, more relaxed style, give your vote next to the gift basket.
Can only pre-assembled gift packages and gift baskets be sent, or can the assembly be unique?

Although there is a huge selection of gift baskets and gift packages on giftsending.eu, you can also choose to compile your gift selection completely individually. This will cost nothing more than money as there are no extra costs charged for the service. This way, exactly the products you want are included in the package.
What is worth including in a unique gift package?

It's entirely up to your taste, but if I can give you some advice, be varied. All segments of the product range represent premium quality, so it is worth choosing from several product categories to get as many delicacies as possible, such as honey, jam or chocolate. It matters who you intend to surprise: a plush animal supplement is a good idea for children, a premium chocolate for ladies, and an elegant drink for men. It doesn't matter what occasion you are preparing for the gift: it's hard to imagine a package of alcoholic juices for expecting a baby, and for Valentine's Day, a personal message or even a photo is a must for lovers.
How can you make a gift truly unique?

Whether you put together your own gift package or order from the offer, you can personalize your gift in either case. You can also hide a photo and / or personal message in the gift package. All you have to do with the photo is send it in a letter to giftsending.eu and it will be printed and nicely framed among the gifts. The same is true with a personal message. Of course, the message is also worth tailoring to an occasion, such as a ducat for a birthday other than a graduation. The thing is only up to your imagination.
Where can I send a gift?

Anywhere in Hungary, and remember, you can order the gift package from anywhere in the world. Sending gifts to the countryside, sending gifts to Budapest is just as easy, just a few steps. However, in addition to the basic service, you can even send a gift package abroad with the help of giftsending.eu, if you follow the instructions below the link. Here you can also see what the extra cost is and how much the delivery time is.
.
.
Do you pick up a gift pre-order?

Of course, yes, giftsending.eu offers you the most convenient service possible, so you can also order your gift package. Plus, all you have to do is type in the comment box when ordering which business day you want us to deliver your gift package to. Whenever you place your order, a week or even half a year before the special occasion, delivery will take place on the day you enter for the date.
Shipping cost of sending a gift

As for the delivery fee, you will automatically see how much the freight will cost when ordering, as you will also pay this when ordering. However, if you would like to be informed in advance about the different tariffs, you can do so on the surprise.com page by clicking on the link below. In essence, you will find three different options, one for sending gifts, the other for sending flowers, and the third for ordering a foreign gift package. I will tell you, the costs are quite friendly compared to the market.
Who will deliver your ordered gift package?

In the period under Covid, the question of whether gift packages, flower baskets, etc. were safe was raised by many. delivery. Maximum, as giftsending.eu only contracts with the best suppliers, such as GLS and Cityexpress, who pay attention to hygiene in all circumstances. Of course, the compilation of gift packages is also done in gloves, just as the delivery that the couriers have a mask, maybe I don't have to say.
Delivery time

Delivery time, if you do not specify a specific date, usually takes place on the working day following the order within Budapest, the situation is no different in the countryside, as a maximum of two working days is expected here, but it usually also takes place the next day of the order. The holiday periods, with the exception of Christmas, are not affected by the time of delivery, and at Christmas the page always shows how much shift can be expected depending on the orders, but this cannot be more than one day. If I can give you some good advice, it's worth not placing your order on the last day at Christmas and then you can be one hundred percent sure that your gift package will arrive on Christmas Eve.
Does Giftsending.eu guarantee the arrival of the gift?

Yes, if you ordered the gift package, it will get there. This is also true in extreme cases, such as when an accident occurs during delivery - there has been one example of this so far - as my surprise guarantees your luggage. Be it a flood, an earthquake or anything else, you can be sure that your ordered package will reach the address provided.
I hope we have managed to answer all the questions related to sending gifts - if there is a topic that we have not touched on here, feel free to write to us at info@meglepetesem.hu.
A good gift - surprise your friends, loved ones or even your corporate partner!