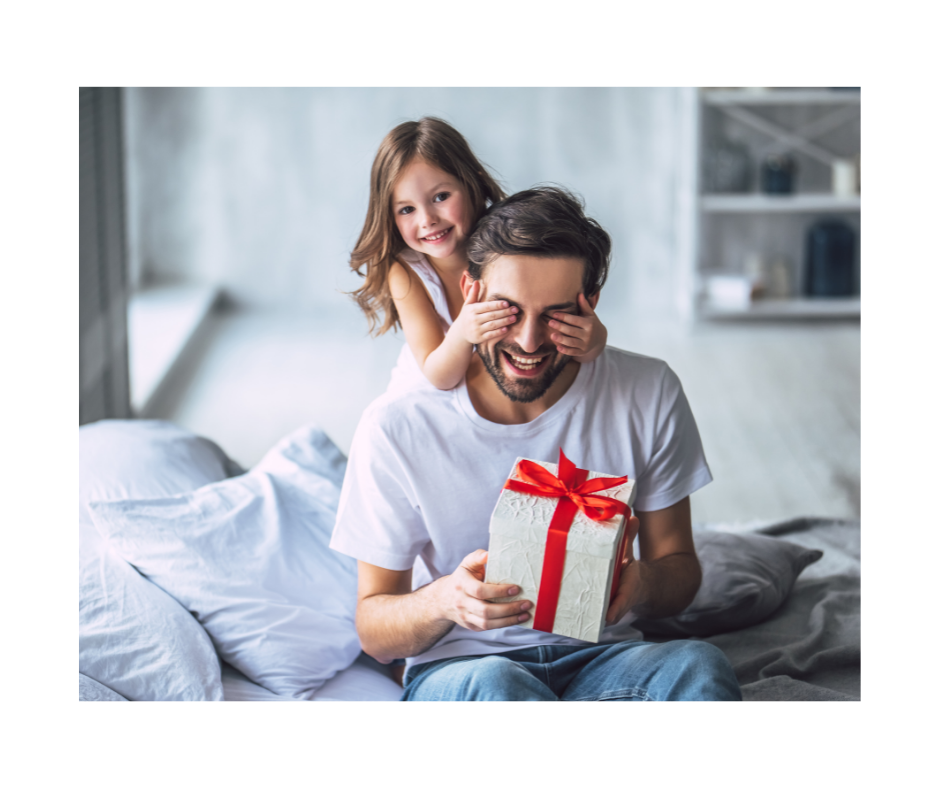 It can also be called a gap-filler when U.S. President Richard Nixon finally made Father's Day official in 1972. There had been sporadic initiatives to celebrate the glorious day before, the first in exactly 1910, but for some reason they could not take root, either in Europe or across the ocean. In any case, dads are now celebrated in many countries around the world, even if in a less spectacular form than Mother's Day greetings take place. An attentive gift for Father's Day is definitely a good idea, one of the best choice is sending a Father's Day gift box or gift hamper.
Now let's look at what to look out for when putting together a Father's Day gift box. This should be followed by some concrete ideas on how to greet fathers.
8 helpful points to look out for when Father's Day is approaching

Gifts for Father's Day + price: set the gift and the price for the occasion, for your dad's age, needs, style. If he prefers to spend time inside, it may not be a good idea to give an 'experience' voucher, but if he complains a lot about how he never gets to go fishing, you might want to think about a fishing idea.

Alcohol for Fahter's Day: A bottle of delicious drink is a classic gift idea, but every year? Upgrade it  this time with something else, an elegant gift basket or gift box, but at least something that doesn't focus only on alcohol.

Delivery time and cost: take into account different delivery conditions, if your dad is abroad or you are abroad, the delivery time may be longer (usually 3-5 days but not more than 14 days) or the delivery fee is higher than the domestic delivery, 5490 forint.

Add a photo or message to the gift for Father's Day: make the gift unique with a well-chosen unique message or your own photo, or possibly a shared image that captures a funny situation, evokes memories well.

Custom-made gift: Can't find the right one among the gift boxes? would you change it , add someting or take something out? Use our unique gift compilation tool.

Fathers, grandfathers, grandfathers: the world is not just for fathers, think of grandfathers, maybe grandfathers!

Fathers who are not your dad: how many new or expected dads among your friends are there? Refresh the old friendship, express your care with a gift box ot hamper, let him know that you thought of him and his fatherhood!

Within the company: if you have a new dad at the company or an important business partner just became a father, don't forget him that day, believe me your colleague / boss / business partner will greatly appreciate the attantion.
Gift boxes and hampers for dads

We especially recommend our Summer Delicacies gift box to greet young dads, especially if that particular dad even likes to cook. This selection of gifts also includes spicy tomato sauce, Chili sauce and Grill sauce, which means that different delicacies can be prepared in the kitchen without borders.
With our masculine elegance gift package, we please more serious men, more precisely those who do not despise marked flavors. The focus of the gift selection was a bottle of Gere Tamás Villányi Portugieser, which is complemented by a Palotás Cherry Pálinka. For complete relaxation, the delights are crowned by a premium selection of chocolates.
Dad's favorite gift package didn't get the honorable name by accident, as there's everything here to pamper a dad. Mozart Liqueur itself is the epitome delicacy that can be tasted on every holiday, and the black forest jam beats the hearts of every man, as does the organic chocolate vanilla rooibos tea. We recommend it not only to sweet-tooth dads, but to anyone who is willing to taste new, extra delicacies.
Fathers day gift hamper with love

If you prefer, you can personalize your fathers day gift box or basket. All you have to do is send a photo of yourself to our email address, which we will print and place in an elegant photo frame in the surprise package. In addition, a personal message can be included in the gift box, especially if you live far away from the dad — whether ours or someone else's — who we want to greet.
Is your friend becoming a dad?

Indeed, Father's Day is not only for those who already have a child or two, but also for those who are just expecting their first child. A gift basket for Father's Day can be a great idea to your friends, which can be a nice surprise. The offer of meglepetesem.hu is also plentiful, so you will definitely find the right one for this occasion as well.
Now let's look at the Man in the Kitchen gift package, which for example could be a great choice for the occasion. It contains a high-quality red wine called Takler Merlot, which can possibly be an excellent stress reliever for the soon to be dad after he just got the great news. And since his life will be spiced up from now on,so this Father's Day gift selection includes truffle balsamic vinegar cream, as well as a spicy mixture of dried vegetables.