Corporate Gift boxes
Corporate gift packages for Christmas and Women's Day. Hungarian gifts for foreign business partners.
Corporate Christmas gifts, gift packages. Click on the product for quantity discounts. Order now and you can even request delivery later.
Premium gift boxes for companies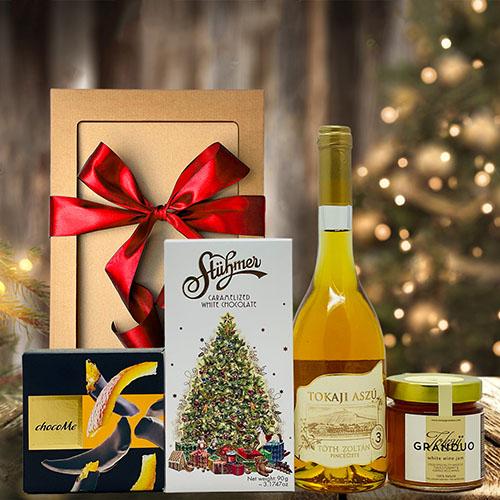 Premium gastro gift boxes for companies, in a gift box, with volume discounts. Are you looking for a Women's Day or Christmas gift package for your colleagues, boss or partners? Choose from our corporate gift packages! Christmas corporate gifts, Women's Day gifts in large quantities with fast processing and nationwide delivery. Our gift delivery service delivers up to 1 gift package to your business partner within Hungary and abroad.