According to the current laws, it is forbidden to give, accept and ask for gratuities, so much so that such a gesture, or accepting it, is considered a crime in our country and can even be punished with imprisonment. Some think it's wrong, others think it's the way to reduce healthcare corruption.
It is, of course, legitimate to ask what we actually mean by gratuity. The Hungarian legal system is rather strange in this respect, and we can safely say that it is somewhat incomprehensible. Thanks can be expressed in material goods to a healthcare worker, but only if he does not ask for it, or if it is not even offered to him. Well, it seems somewhat pointless in light of this, since how can we accept what we don't get? Those who succeed are certainly saved from the rigors of the law.
In any case, if we don't want to mess with this strange law, then the solution is the following: a gift package for a doctor, a gift for a nurse, a gift for a healthcare worker. Or anyone you want to thank for a service. This does not count as a gratuity, more precisely, it does not count as a gratuity up to a certain amount. We'll get to that soon.
A gift instead of a gratuity
Unfortunately, the question of gratuity is not a joke at all. After the health law adopted two years ago, the criminal law used the enforcement of measurable sanctions in several cases. The consequence of this was that many doctors and several nurses found themselves in a difficult situation in the country. Although strictly because of this, no prison sentence has yet been imposed.
In any case, a gift to a healthcare worker, or rather giving the gift, depending on the current laws, is a much more favorable and 100% risk-free solution for both parties to express gratitude than giving an envelope to a hospital employee. This is despite the fact that many of these healthy care workers would deserve those extra envelopes, especially since the Covid epidemic, this is perhaps especially true.
A nurse or doctor often works 14-18 hours a day and saves lives, all while being financially recognized for their work. It is not appropriate to compare, but their earnings are much less than those of many people who do jobs with much less responsibility without specialist knowledge. But the fact remains as it is: patients cannot express their gratitude to healthcare workers in the old-fashioned way, even if they want to.
Fortunately there is a solution for everything and this is a gift package for doctor and/or nurse This is also regulated by law, so it is perfectly legal.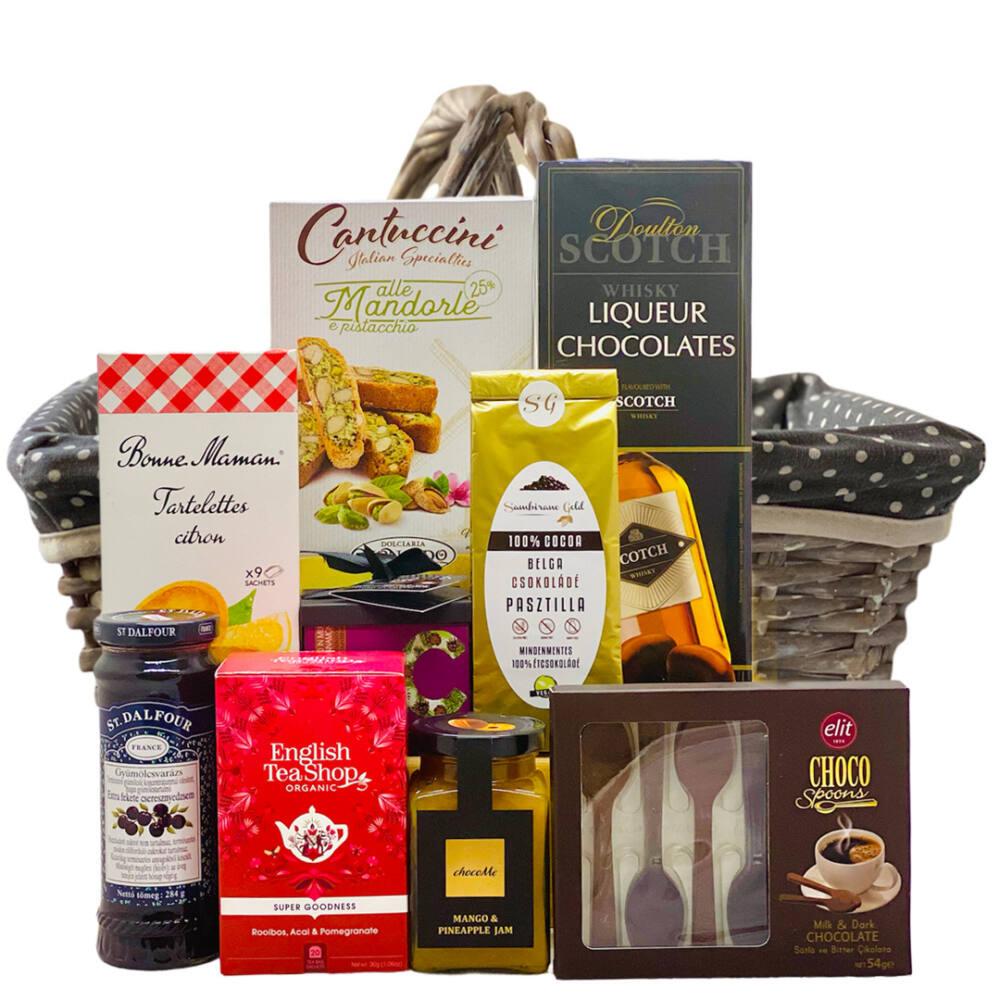 Send a gift package, but pay attention to the details
Instead of the so-called gratuity, you can also send a gift package to the healthcare workers to whom you want to express your gratitude. This can be due to a successful operation, due to the proper treatment of a long-lasting illness, and of course also because your child was born healthy.
However, you also have to be careful with gift packages, at least according to the current laws, unfortunately we can't be overly grateful in this case either. Or at least not broken down for one occasion. Compared to the monthly gross minimum wage of HUF 260,000, the price of the gift package cannot exceed HUF 13,000.
We entrust everyone to strictly comply with the laws, but this HUF 13,000 value can be multiplied if you send a package to the same person several times, only with a different justification, or if you address it to the given department, and thus broken down by number of employees, the prescribed limit can be kept more than enough. Let's face it, most of the time behind a successful operation there is the work of a complete team - this is how applause, recognition and gifts go to everyone.
A gift for a doctor for Christmas?
There is something else that can be used to avoid these strict provisions, namely that surgery, recovery, childbirth, etc., are not directly covered. after you present a single high-value gift package to the nurse, doctor or anyone you want to thank for something.
You can also express your gratitude to anyone on holidays, be it a birthday, Easter or Christmas. In this case, no one can ask you to account for the fact that instead of a gratuity, it is an excessively valuable gift that you are forbidden to give. From now on, it's your job, because why not send a gift package to anyone on the occasion of a significant holiday?
In the corporate gifts section of giftsending.hu you will also find specially relevant gift sets. It's worth looking around and yes, it's worth being grateful too - legitimately.