Easter in Hungary is not only a religious holiday, but also a celebration of the beginning of spring, renewal and family togetherness, which is accompanied by many traditions and customs, such as egg painting, giving gifts and Easter sprinkling.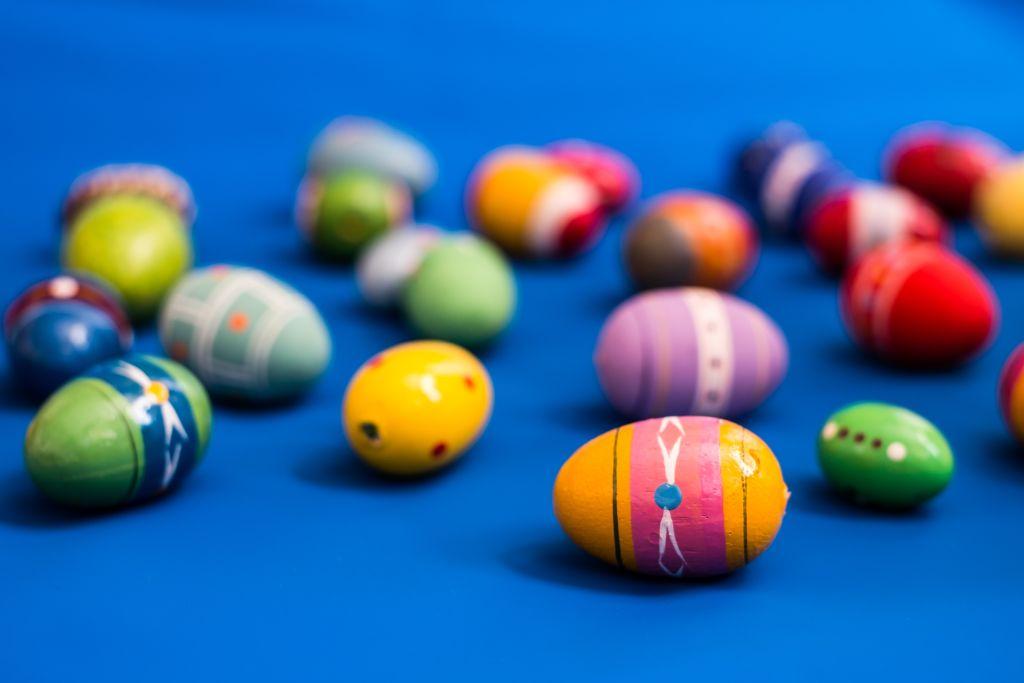 When is Easter?
One of the most important holidays in the Christian world is Easter, centered on the resurrection of Jesus Christ. In Hungary, the Easter holidays last for several days, from Easter Sunday to Easter Monday, preceded by Holy Week, which is the last week of the Lent period after the carnival.
And when is Easter? Its date varies in the calendar, as it is adjusted to the phases of the moon, the Sunday following the first full moon after the spring equinox (March 20) is Easter Sunday, so the holiday always falls between March 22 and April 25. This year, in 2023, Easter will be April 9-10. kept between
What do we celebrate at Easter?
Just as Christmas is about the birth of Jesus, so Easter is about Jesus' crucifixion and resurrection.
In the period before the holiday, during the Great Lent following the carnival, believers refrain from eating meat, milk and eggs and live a deeply spiritual life. Holy Week begins the week before Easter, when the sufferings, death and resurrection of Jesus are remembered. Good Friday and Holy Saturday are quiet, contemplative days.
However, Easter Sunday marks the beginning of the celebration, when believers go to churches to participate in the celebratory mass and celebrate the resurrection of Jesus. On this day, the Pope addresses a huge crowd, delivers his Easter message and gives his blessing.
The second day of Easter, or Easter Monday, is already a more secular holiday, centered around youth, courtship, and spring.
Easter traditions
Easter traditions in Hungary are accompanied by many folk customs and symbols. Among the Easter symbols, the egg is one of the most well-known. The egg is a symbol of renewal and life. According to tradition, the eggs are painted or decorated and then given to the children as gifts or an egg hunt is organized for them in the garden. In addition to the egg, the Easter bunny and the lamb are also decisive, both appearing in the form of sweets and food.
On Easter Monday, sprinkling is the main tradition, during which boys and men sprinkle girls and women with water or perfumed cologne. This custom symbolizes the preservation of fertility and purity, as well as the arrival of spring. In exchange for the sprinkling, the girls give the boys male eggs, this is the Easter gift.
This event is often accompanied by family and relative gatherings and entertainment. Families spend this period together, and while they eat and drink well at tables richly laden with ham and eggs, Easter traditions are passed down from generation to generation.
Easter gifts
Giving gifts at Easter raises several questions. Let's keep the traditions, and the Easter gift should go to children, especially little boys, in exchange for the sprinkling poem and sprinkling? Or should we get a boy and a girl, or should we include the adults as well? There are as many houses as there are customs, but it is certain that in more and more places this holiday is associated with family gifts.
For children, mainly chocolate, sweets or stuffed animals. Adults can already enjoy the more sophisticated flavors in the form of artisanal honey, jam, or creams, pâtés, and sauces for those who prefer a more salty taste.
Various syrups and even alcoholic juices look good in Easter gift packages, but primarily wines, which are also associated with religious ceremonies and appear at family feasts.
In many places, they give money or Christmas gifts, especially to the little ones. But there are also gifts of experience. If you can only manage the Easter gift from a distance, because, say, you work or live abroad, it is certain that the most convenient and fastest way to do this will be the gift delivery service if you want to surprise your family members, relatives or friends in Hungary.
Easter decoration
Easter decoration is almost as common as Christmas decoration. On the one hand, it has a symbolic meaning, since the Easter holiday is one of the most important holidays of Christianity, which celebrates the resurrection of Jesus. Decorations help to create a festive mood for Easter and also serve as a symbol of spring and new life.
We can use as Easter decoration eggs, bunnies, and lambs appear in many forms. In addition, they are decorated with various flowers, such as tulips, daffodils and violets, as well as holly branches or golden rain. Complete Easter baskets are also used as decorations: they usually consist of sweets, but recently fruit baskets are also fashionable.
In addition to the most obvious places, i.e. churches and family homes, Easter decorations also often raise the mood in public areas, kindergartens, schools and workplaces. In fact, shops and shopping centers have also realized that decorating with a festive atmosphere is good for business.
Easter food
Hungarian cuisine also shows its richness during the holiday season, as the Easter menu includes lamb, ham, egg dishes, seasonal vegetables, and various cakes, such as kálács and rétés.
The Easter holiday season is characterized by a rich and sumptuous meal, and there are several reasons for this. Easter marks the end of Lent. Between the carnival period and Easter, Christian believers often eat more modestly, consume less meat and animal products, or avoid them altogether. Easter coincides with the end of abstinence, and as part of the celebration, richer foods are brought to the table.
At the same time, Easter also marks the beginning of spring, when we celebrate the awakening of nature and the new season. A richly laid table is a symbol of fertility and abundance, associated with nature and agriculture, but also has a more self-explanatory meaning: it is simply an important part of the festive mood and family togetherness.
If you want to brighten up such Easter gatherings and feasts, choose one of our gourmet gift packages!