One of the most typical and yet the most elegant forms of gifts for women is flowers, including flower box. This surprise will certainly set the ladies' hearts racing, as style and content meet perfectly here. There are countless types, some where the flower plays the main role and some where the various delicacies or unique trinkets.

Flowers are an essential accessory for Women's Day and Mother's Day, among other things, but we give them for name days, birthdays, courtship purposes, as a sign of respect, or just like that. Of course, the flower can be given in several ways, it can be a single strand, a bouquet, or even in the form of a flower box.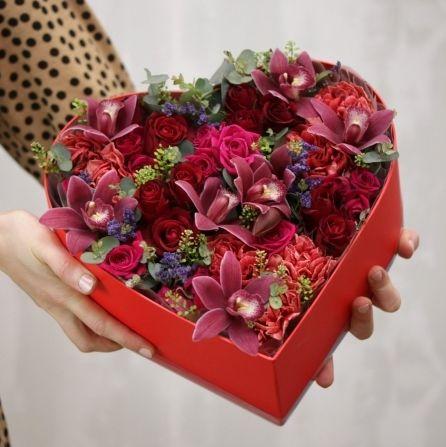 The latter is the latest and trendiest development of floral arrangements, and at the same time perhaps the most elegant. Design plays a particularly important role here, but of course it doesn't matter exactly what kind of flowers are in that particular box.
From flawlessness to hot desire - types of flower boxes
Sending flowers online in Budapest, for example, is already a completely normal gesture.Since the dawn of history, we have been greeting the representatives of the weaker sex with flowers, but we are not necessarily aware of which one carries what meaning, because the flower is also a symbol.

Every flower has its own meaning, so much so that flower symbolism is considered by many to be a separate field of science. The lilac, for example, is a beautiful and very lovely flower, the meaning of which is happiness, but it is not lucky to give it for, say, Women's Day, because unfortunately it withers very quickly.
The orchid is becoming more and more fashionable for almost every occasion, which in a special way is also an acknowledgment  in its symbolism. On the other hand, calla lilies express perfect beauty, while tulips express erotic attraction.
However, a flower box for women can only consist of certain types of flowers, since here, in addition to the meaning, it is at least as important that the surprise is aesthetic and long-lasting. One of the most common, if not the most common, characters is the rose.

However, it does not matter what color this flower is. For example, we usually give the red rose to everyone, even though it is a symbol of passionate love. In contrast, the white rose represents innocence and parental love. And although the yellow rose is undoubtedly a beautiful flower, its means infidelity. In the past, it was mostly given as a gift only when the man wanted to apologize.
There are also variants of the rose, I have seen flower boxes made of peonies or japanese anemone. Of course, there are other solutions based on flowers, which are becoming more and more popular: a tulip flower box or buttercup flower box will beat the heart of every lady who likes more unique solutions. And we haven't even talked about the hydrangea and daisy flower boxes, or those that contain different flower selections.

Flower boxes are not only made based on the types of flowers. The material matters too! In addition to the well-established and well-known flower boxes with fresh flowers, there are also boxes made of silk flowers and soap flower boxes. The advantage of these is that they are even more durable solutions, and the beauties of the apartment will last longer. In addition, we should also mention the mixed solutions: for example, when one half of the box is flowers, the other half is chocolate, or perhaps some decorative element or trinket.

The flower box can be made even better if you choose the appropriate shape, color and decorative elements for the occasion, for example, the heart shape is mandatory for lovers, or if the flower box is intended for children, the box can have a kitten , bunny or dog. Quotes or well wishes can also be written on the side or closing element of the box, and photos can also be attached.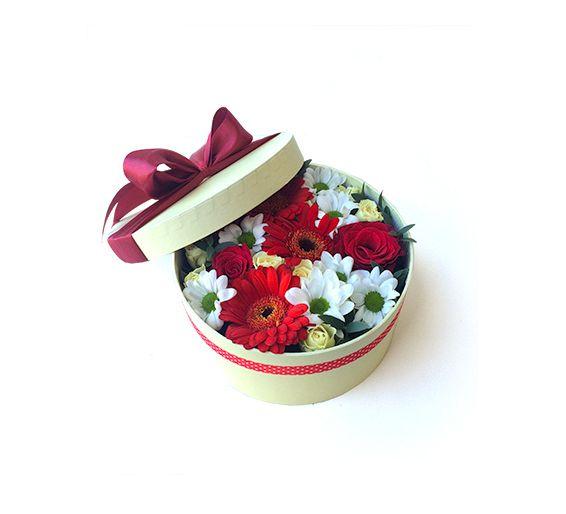 What occasion should you prepare with a flower box?
As we mentioned, a flower box fits almost any occasion, but we highlight 3 occasions when a surprise is guaranteed. These holidays specifically focus on women, and the flower boxes are more like poems invented for women.
Valentine's Day flower box: suitors, admirers, and gavallers can really show the deep wounds inflicted by Cupid's arrow on them. Any flower will do, but a red rose flower box is simply an unbeatable choice
Women's day flower box: if companies are thinking about a slightly more permanent solution, they choose a flower box. There are more restrained, affordable compositions that can be beautiful decorations on your colleagues' desks for a long time. In general, it is the best women's day gift alternative
Mother's Day flower box: there will always be years when we want to express even more strongly  how important our Mother and Grandmother are to us, because we received a lot of help from them, or maybe they recovered from an illness. In such years, a flower box prepared for Mother's Day will perfectly reflect our feelings and gratitude.
One more note: flower boxes can be well combined with other gifts, such as handicrafts, chocolate, jam, honey or even smaller gift packages.