It has long been a tradition not only to hand over a bouquet of flowers to someone in person, but order a home delivery as well. The keyword, as in the past, is now a surprise, which of course can come along with indicators such as elegance and courtship. There are many reasons to order a flower and of course not to forget one of the most common ones, when we cannot personally thank someone.
Before it was possible  the online flower order  it was a lot more difficult to send a bouquet a flower from "A"  to "B". After all, there was no other option but to walk down to a flower shop and order the bouquet there - provided, of course, that there was a flower delivery service in the company's repertoire.
Since it was not possible to pay online in the past, it was not even an option to do it by phone in the absence of the Internet. An online flower ordering service today works completely differently than previous flower delivery services, and this time the key word is online, which means convenience and reliability.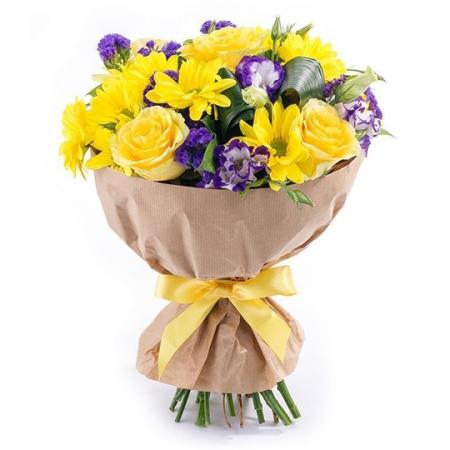 Arrange your flower delivery online
Ordering a bouquet of flowers online is easy, as you do not need a personal presence, you only need an internet connection and a phone, you don't even need a computer. The order will not take longer than two minutes after selecting the flower bouquet or flower box.
Once upon a time, this service was a real luxury, today's flower delivery is much cheaper than before, as you only have to pay for the service, which can take place not only in Budapest, but anywhere in the country. It is important to emphasize that online flower delivery is therefore possible from anywhere.
Order flowers for all occasions
Whether it's a classic bouquet of flowers, sending an elegant flower box or choosing a cool flower box, such a surprise is perfect for any occasion, more precisely, no occasion is needed. Mother's Day, Women's Day or Valentine's Day, of course, are the occasions when most likely we send gifts, but it can be a wonderful gesture at any moment to give our loved ones a bouquet of flowers.
And if we can't meet in person, ordering flowers online is the perfect gesture. On the website of meglepetesem.hu, you can also choose from a variety of flower bouquets, but you can also choose from small sweets to complete flower bouquets  in terms of value for money.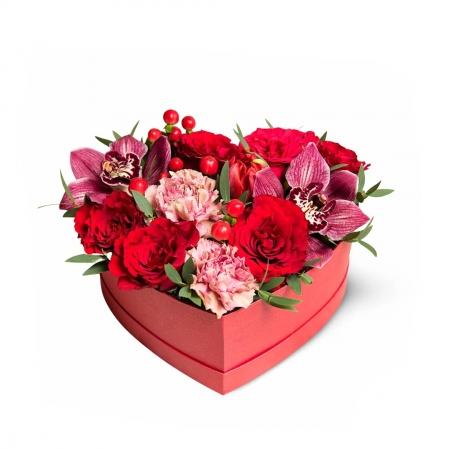 ​
Is it possible to combine flower delivery with gift delivery?
The question is legitimate, if someone wants to order not only flowers but also other gifts on meglepetesem.hu, then the two can be combined with each other. Unfortunately, not in all cases, but the reason for this is to provide quality service.
A special chocolate, honey, or jam stays fresh for a while, but the flower withers and loses its original splendor. Therefore, meglepetesem.hu fulfills the delivered flower order as quickly as possible with the help of its corporate partners, while the various gift packages are delivered from a central warehouse.
Sending flowers is possible nationwide, as is sending gifts, but it is not always possible to reconcile the two. It is also possible to send the ordered bouquet of flowers, flower box, on weekends, on the other hand, gift boxes and gift selections or smaller gift packages can only be delivered on weekdays.
Flower delivery Budapest is working with our courier so you can order gift and flowers together.
Of course the orderd gifts and flower will always be delivered, but note that, the gift box and the flower will be delivered by two different delivery company if you order outside of Budapest.