Finding the most beautiful gift for women is just as much an adventure and challenge as finding the one you love. I'll give you some useful hints!
Everyone must have come across the "50 most beautiful gifts for women" lifestyle article. Basically, these are well-intentioned articles, the only problem with them is that they don't deal with the real problem.
When it comes to gifting a woman, we are never short of ideas! Anyone can list 50 gift ideas for women off the cuff, and 500 wouldn't be a problem for many.
When it comes to gifts for women, the real question is fueled by uncertainty: we can't decide which of the many ideas that particular woman would be happy with right then, for that occasion.
How should I surprise my mother for her 60th birthday without insulting her with her age? How do I reduce my prospective bride to tears? How should I surprise my wife after 20 years of marriage? What should I get my girlfriend on our 20th date to give the relationship a little boost? What women's day gift can I surprise my colleague with? And so on…
The big secret of successful gift-giving is that, first of all, I understand for whom, on what occasion, with what intention I want to buy a gift, to cause a surprise. After that, you can come up with ideas and spin the already mentioned 50 super gift ideas type of articles. Let's see that understanding! 
Who is the woman I want to give as a gift?
The relationship with the woman you want to give a gift to basically determines what the gift should be. It doesn't matter if I want to give a gift to my wife, my girlfriend, my little daughter, my mother, my grandmother, my aunt, my niece, my child's teacher or the woman next door.
Here are some basics:
Area of ​​interest: when choosing a gift, pay attention to what the person does, whether they have hobbies, what activities fill them with energy, and focus on gifts that match these.
General taste: here we are talking about the importance of colors, styles and tastes. If someone likes sweet white wine, don't treat them with dry red. If someone likes colorful, loud colors, then this should also come to mind when packaging. If someone has a youthful and energetic style, then buy the corresponding gift ideas in advance. And the most important thing: never impose our own taste on others!
Age: a child, a young person and an adult also want a different type of gift. Let's say if it's a niece, as a child she'll be happy with a nice toy or a delicious chocolate, as a teenager maybe a well-chosen dress, cosmetic gift package or experience will be the ultimate surprise, while as a mother of a family she'll be happy with an elegant piece of jewelry or a well-composed women's gift package.
General condition: if, for example, the recipient is sick or about to give birth, then choose the gift accordingly. Moreover, it is worth paying special attention to the content of the attached personal messages - even a funny message can be easily misunderstood in such a vulnerable situation.
Personality: something creative for a cheerful and open person, and something practical for an organized and orderly person. Yes, there are ladies who value a set of wrenches more than a candy with a heart.
How do I find out from a woman what kind of gift she wants?
Usually, a gift really comes into its own when the woman wants it too. But how do we know what a woman desires? Here are some simple practices to get the information you need.
Ask her: the easiest and surest way to find out what kind of gift a woman wants is to ask her honestly. It's not very original, but if we absolutely cannot get from one to the other, then this might be the most expedient.
Observation: willy-nilly, women often reveal what they want, even during a conversation. Let's pay attention if he mentions something he likes or is missing in his life.
Look around your home: the objects and equipment in a lady's home can tell a lot about her tastes and interests. Of course, there is some difficulty here if it is not a relative or a family member.
Ask your friends for help: your friends and family know you best and know what your preferences are. Ask them for help to find out what kind of gift you want.
Idea: look around the internet or lifestyle magazines to find out what are the current gifting trends for women, what the stores have to offer.
It is also important not to choose the gift based only on its price, but to take into account how much real joy it would bring to the recipient. Sometimes the two coincide, but a surprise obtained with sufficient follow-up will be much more permanent than an empty but expensive gift to which the recipient cannot be emotionally attached.
Gift for women according to the occasion
Sometimes, even without a special occasion, it is appropriate for the ladies to bring some kindness or small thing, just to show that we thought of them. However, the occasions should not be forgotten! I tried to group these according to whether they are family or personalized, or regular or irregular occasions.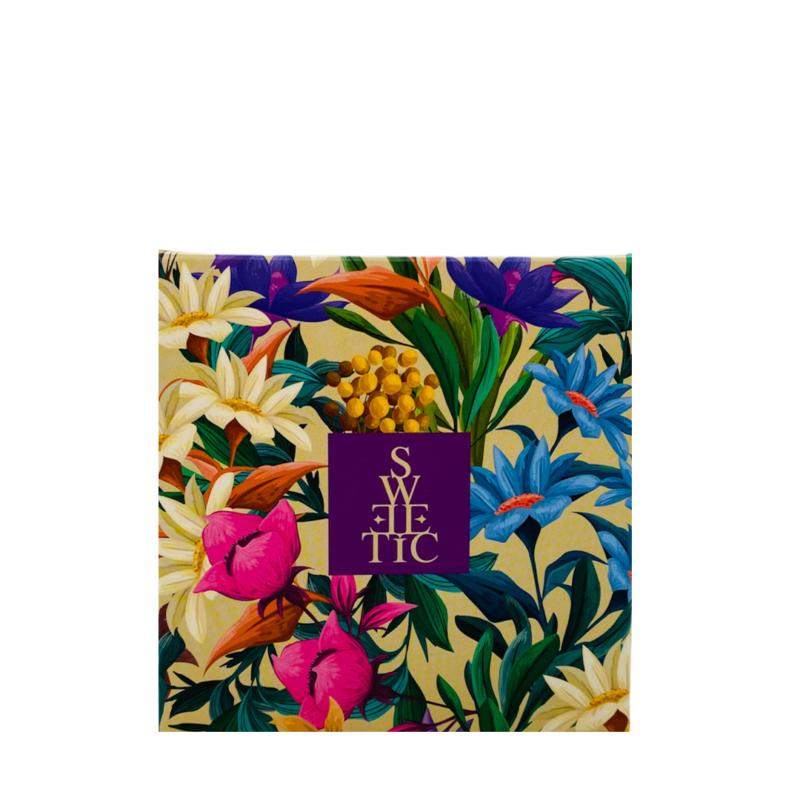 Valentine's Day, Women's Day, Mother's Day, bachelorette party, wedding anniversary
These are all holidays in which women are at the center. There are some established women's gifts that are hard to miss: a beautiful bouquet of flowers for these occasions, for example, is always a hit. However, it is worthwhile to spice up traditional solutions with small ideas. Instead of the usual bouquet of flowers, say, a flower box can be more striking, or a personal message or photo attached to the gift package.
The hen party is perhaps the only exception: this is where the more daring, surprising, and funnier gifts become etched in the memories. Experience programs, emotional and funny messages, playful, personalized quizzes, noisy and raucous party accessories can impress the future woman who wants to experience the boho moments of youth and irresponsible lightness for the last time.
Name day, birthday, Easter, Christmas
These traditional holidays often bring families together. It is not uncommon for the celebrated woman to receive a family gift from family members and relatives on her name day or birthday. In this case, it is worth agreeing the details well in advance. It is also customary for families to receive a larger family gift for Easter and Christmas, in this case, make sure that the female members of the family also find something they are happy with.
If the family does not provide the framework for these occasions, then you will have to mobilize your brain to find out what can really brighten up the special day. For example, there are few webshops where you can immediately find the "birthday gifts for women" or "Christmas gifts for women" menu items, even though they specifically help to narrow down the range.
Wedding, baby shower, graduation
These occasions do not occur every year, so they require special attention. At the graduation, the relatives almost compulsively pile the lady in question with jewelry, which, let's face it, is easier than formulating a helpful thought or advice that will come in handy later in the whirlwind of life. It is worth including a personal message so that our gift is permanent.
And in the case of weddings and baby showers, the challenge is usually to consider only the woman, or the couple and the interests of the unborn/born child as well? For a baby shower, a diaper cake works very well on its own or as an additional gift, but it is also effective as a wedding gift if the bride may already be carrying the future child under her heart. It is worth making a diaper 1-2 sizes larger than the current size, so that the couple can definitely use it.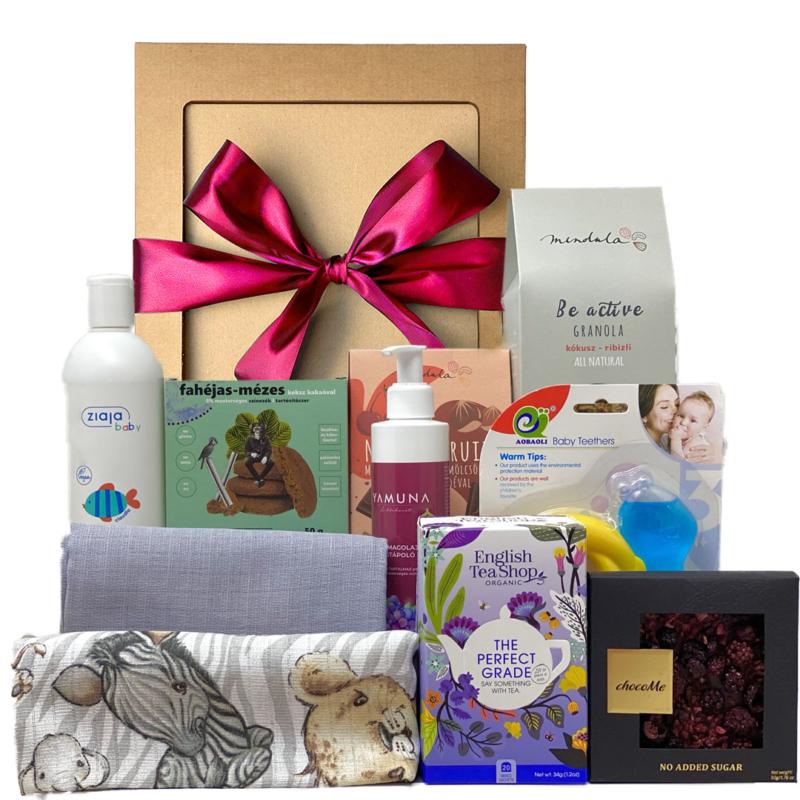 Women's gifts related to recognition, tribute, gratitude, farewell
This includes the more official occasions when we thank the female teachers at the end of the school year, or even the nannies in the nursery school and the nursery school teachers in the kindergarten. Our own experience is that on this front, practical gifts hold their own just as well as gifts that affect the senses. Let's not say with a wave that this is their profession, why a gift here... They are the ones who take care of our children, bring them up, they really deserve recognition and respect.
A more serious surgical or medical intervention, or even a birth, should be thanked by a doctor and the nurses and female caregivers. Attention! Gratuities have not been allowed by law for some time now, instead of gratuities, a thank you gift is an excellent alternative.
Workplace occasions for gift giving
This is also where workplace occasions come to mind: saying goodbye to a female colleague, retiring, celebrating a serious achievement or success always makes colleagues excitedly think, what will really work?
The closer the collective is to the celebrated female person, the less effective the stereotyped solutions will be. In such cases, personality is more important than anything else, i.e. that the gift reveals what binds us to the recipient.
Based on feedback from our customers so far, solutions that combine value and personality work best. For example, a photo album from the events of the past years, a video selection of the best moments of the team builders, or even just a photo signed by everyone goes very well with a piece of jewelry, a nice pen, or even a gift package.
Unique gifts for women instead of standard solutions
The more unique and special a gift for a woman is, the more impact it will have on her. And here you don't only have to think about things that are too expensive or difficult to obtain. Rather, personality and unique design will matter.
Personalized message, engraving: souvenirs such as jewelry, bags, or glasses can be engraved with the woman's name and date, or we can include a heartfelt message.
Photo or video montage, photo attachment: a lot of work, especially if photo albums and videos also need to be acquired, and even more so if we want to present the time spanning several years or decades, highlighting the most important moments, family members, relatives and friends. At the same time, it is a very effective gift because few people take the time to do it. A simplified version, when a single well-chosen picture is attached to the gift.
Experience gifts: for this you need to know the woman in question well, and which locations and cities are dear to her heart, which countries are on her bucket list. A gift of experience can be a massage, a romantic dinner, a vacation, or even a one-day trip.
Unique and creative gifts: this can be a self-made item, a personalized gift package. It doesn't hurt if you have dexterity and imagination, or at least one of them.
Gift wrapping: we can surprise the woman by wrapping the gift in a beautiful and unique way.
                                                             
What gift should I buy a woman?

Many different aspects were put on the table, and all of them had one goal, to find a satisfactory answer to the big question: what gift should I buy a woman? At the end of the article, it is still worth listing some typical female interests.
Fashion and style: elegant and trendy clothes, accessories, footwear
Jewelry: bracelets, rings, necklaces
Handcrafted or gourmet products, delicacies: chocolates, honey, jams, delicious drinks, pâtés, even in the form of a gift basket
Household items, home furnishings: including furniture, decor items, works of art
Beauty care: cosmetics, perfumes, body lotions
Books and reading: in addition to specific books, albums, magazines, this also includes, for example, ebook readers and book vouchers
Travel: getting to know different cultures and new places
Programs: festivals, concerts, theater, cinema, museums
Gastronomy: food, recipes, recipe books, joint cooking, special restaurants
Fitness and health: sports programs, sports vouchers, sports equipment, healthy foods, dietary supplements
We hope that we were able to provide concrete ideas in addition to the aspects. Check out our women's gift packages!
More articles related to sending gift packages and occasions
What do we celebrate at Easter and how?