The first Women's Day gift in the world was when female factory workers protesting in New York received their demands in 1857. Then 120 years passed and the red carnation came, which lasted for quite a while, especially in the eastern part of Europe. Today, buying a gift for Women's Day takes place in completely different ways, and the holiday has also become more personal.
The important occasion also has economic significance, as it is the day when flower shops realize the largest income every year. It is interesting that typically single flowers and smaller bouquets are sold at this time, as opposed to Mother's Day, when men tend to buy larger bouquets. However, in addition to flowers for Women's Day, other forms of gift giving are also in vogue on this day.
In addition, each era has its own trends. In the 1980s, for example, bonbons and champagne were typically presented next to flowers, and in a corporate environment, the cellophane-wrapped gift basket was the winner. However, after the turn of the millennium, a new fashion began to unfold, which can perhaps be paralleled by the rapid spread of multi companies.
A different kind of gift for Women's Day
Today, everything is within reach of the customer, which means that we can easily buy everything we want. Perhaps that is why it has become popular to surprise our loved ones with a gift for Women's Day that is not so easy to get.
There are special gifts for special ladies - at least more and more people think so. Gastronomic specialties made in small manufactories or local, family businesses are increasingly successful on this day. Chocolate is perhaps the most popular such gift, but various honeys, jams, and teas are also on the rise.
Home-made soap and candles have also recently entered the top ten list. In a globalizing world, this trend is certainly to be welcomed, as it essentially means that the special is gaining space.
Women's Day gift online
It may seem strange at first, but handmade products are the biggest success stories in the online environment. It's as if tradition and modernity meet. A significant part of the products cannot be bought from the shelves of multi-stores, but can only be ordered online.

Gift-sending services such as meglepetesem.hu also contribute greatly to success. This is due to several things, for example, the fact that we can greet anyone from anywhere even without a personal presence. On the other hand, the purchase is quick and easy.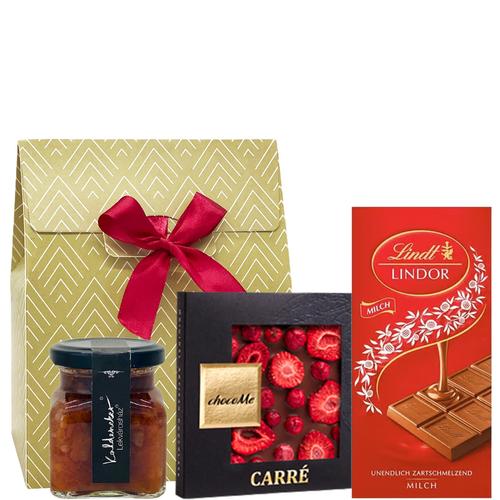 Ordering a gift for Women's Day doesn't take more than a few minutes, and you don't need anything else, just an internet connection, without a computer, or even by phone. It's a particularly lucky solution when you're away from home or your loved ones, but still want to surprise someone with something special for Women's Day.